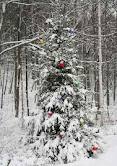 Nieuwe en oude Corona regels…komen samen onder de kerstboom!
De Jonge wil de covidzorg in de toekomst anders organiseren. "Het opschalen van coronazorg in de ziekenhuizen betekent nu het afschalen van andere zorg. Dat willen we anders organiseren!!??
Goed idee na twee jaar maar blijven nadenken Hugo.
Er is al een expertteam aan de slag gezet, dat ons eind januari?? zal adviseren over hoe we de lange termijn aanpak vorm kunnen geven. Dit ter geruststelling van de bevolking en of dat gaat lukken? Hoe snel verschijnen de horizonnen weer bij de regering..eind Januari…winterse klokken ver vooruitdraaien? Handig?
Ook mag er niet of nauwelijks gereisd worden??? Hoe zit het dan met de sloop en verhuizingen van deze panden, die volgens eerdere voorspiegelingen van Servatius pas volgend jaar September zouden worden adgebroken? Zijn er nog raadsleden die hierover vragen kunnen / durven te stellen, beetje tegen de haute-couture, de hogere knipkunst van de sloopwoede in?
Ook al weten we van rooster 'OMI' weinig de angst is des te groter dus je verwacht een reactie…maar het lijkt dat ze al in slaap zijn gevallen voor de kerstboom…..
Slopers wakker blijven!